Modifications/repairs - page 11
---
The engine gets built.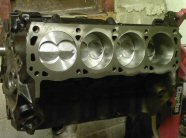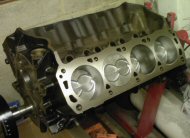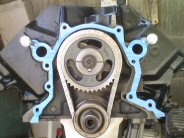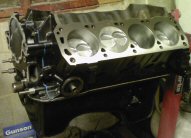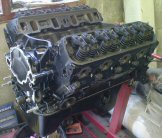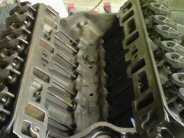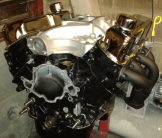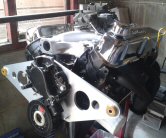 The engine goes in. Note, the exhaust headers came back off, as they will need a bit of work before they will fit properly.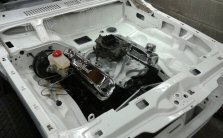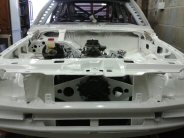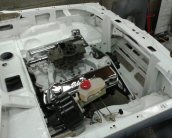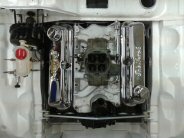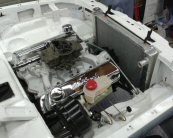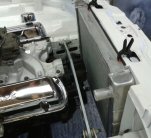 Passenger side header needed modifying to clear the chassis rail. The flange also needed tipping in a bit for clearance, but I don't seem to have a photo of that.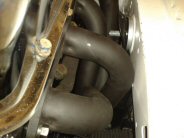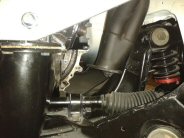 Drivers side header flange needed to move quite a bit to give clearance for the steering rack.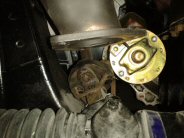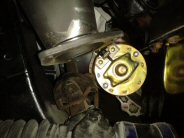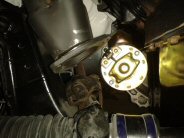 Headers were then coated in VHT Flameproof paint.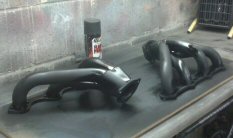 DIY x-pipe was made from a couple of over axle bends.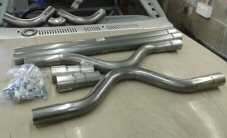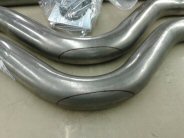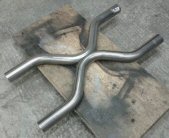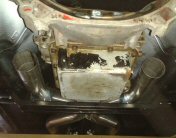 Downpipes proved awkard to make without a pipe bender. Note, the exhausts do not hang below anything, meaning there is plenty of ground clearance.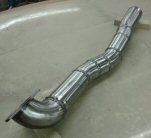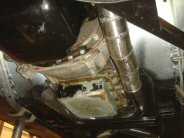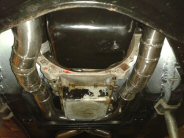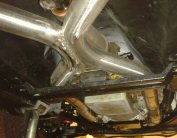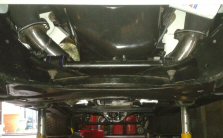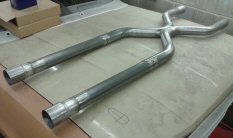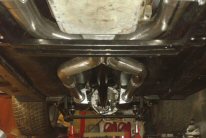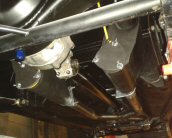 Original transmission dipstick was not going to fit, so a Lokar flexible dipstick was fitted instead.

---