Modifications/repairs - page 12
---
With the drivers side bodywork basically complete, the sill and lower corner get a coat of stone chip protection.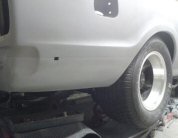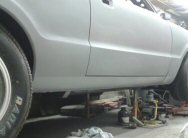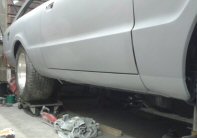 Drivers side bodywork finished, and just waiting for some high build primer and paint.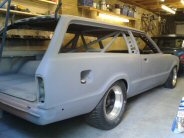 The car gets turned round, ready to finish the bodywork on the passenger side.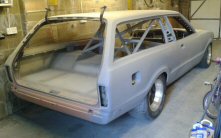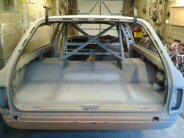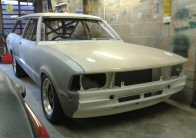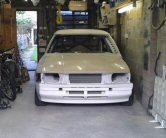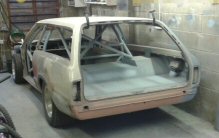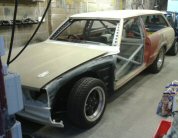 Passenger side bodywork completed, not including the wing that will be left till later.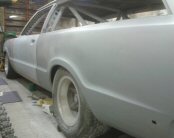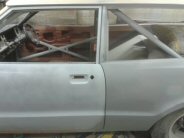 The rollcage and a few interior panels get painted satin black.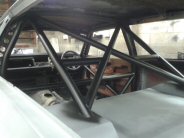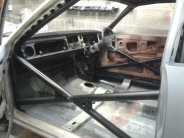 Stone chip protection goes onto sill, rear lower corner, and rear valance.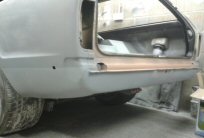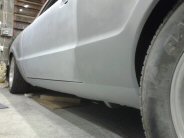 The main shell gets painted.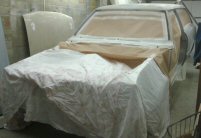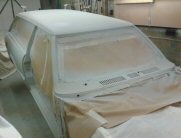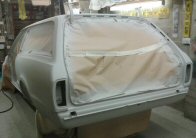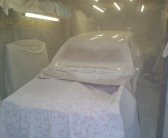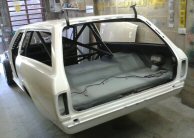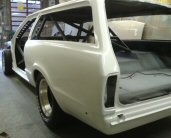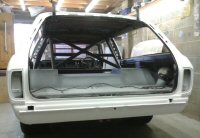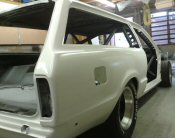 B pillars get painted satin black.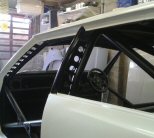 Coming together.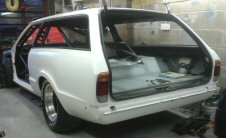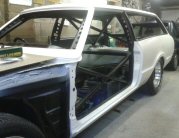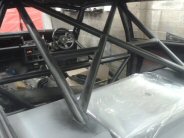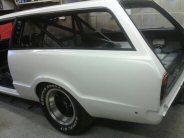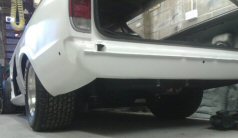 ---