Mark's 2 door MK3 Ford Cortina Van
---
This MK3 Cortina estate has been beautifully modified into a 2 door Cortina van, and was created by Mark Holmes. It was originally intended to be used as a support vehicle for the Nightmares Racing team, based in Essex, but is now Mark's main racer. The car was planned to be powered by a supercharged Ford Cologne V6, the rest of the drive system being relatively stock, but it now uses a fuel injected Ford 5.0HO V8, auto box (soon to be manual), and a Ford 8.8" rear axle.
It is based on a 4 door Cortina estate, the shell having been modified to 2 door using quarter panels salvaged from a previously owned 2 door saloon. The bulk of the floor pan is now gone, with a completely new chassis and roll cage custom built by Mark. The outer shell has see a lot of work, with modifications such as bumpers being welded to the shell, the rear lights moved to slots in the bumper, and the obvious panelling of the rear side windows.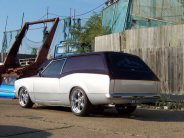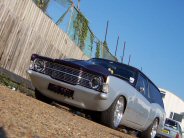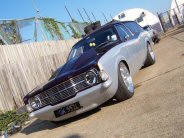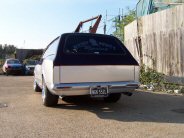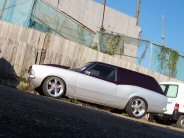 email Mike. email Mark Holmes.
---