Modifications/repairs - page 1
---
I decided that, if I was going to do so much work on getting this car right, I would make something of it. The decision was made to convert the car from the standard 4 door shell, to a 2 door estate. That should make it stand out.
I did start out trying to work with a couple of old MK4 2door doors and pattern part wings. Problem was, the doors were in a bit of a state, the wings weren't exactly good quality, and the 'b' pillars didn't match the new door shape, as you can see.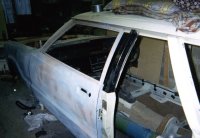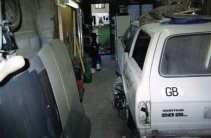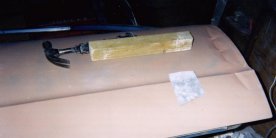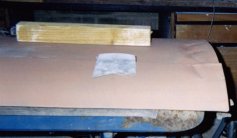 I decided to rethink things and, with a little help from Pete at OldPanels.com, I restarted the work with two original doors, and 2 original quarter panels.
I only managed to get hold of one wing at the time, and the pattern part I had for the other side did not match it exactly, so another had to be found at some point, though I made do with the pattern part for now.
For wheels I decided on the traditional Revolution 5 spokes in black with a diamond turned rim. 7x15 for the front, and 10x15 for the rear. Rubber is Cooper Cobra, 205/50, and 295/50. Those arches are going to have to move out a bit.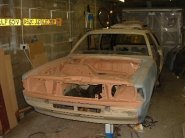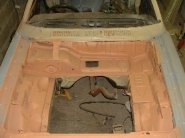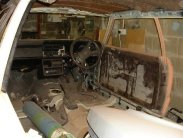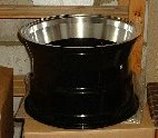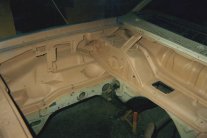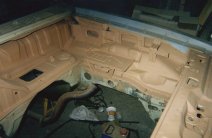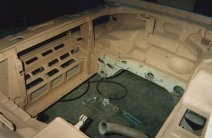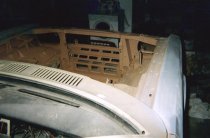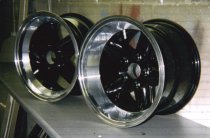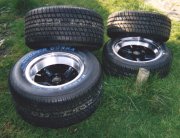 Before I could start on the back, the car had to be turned round, as the garage is slightly tapered.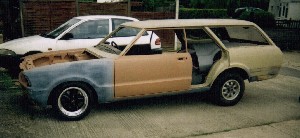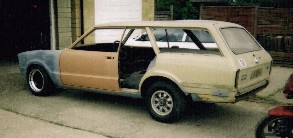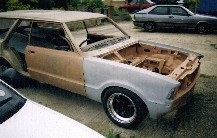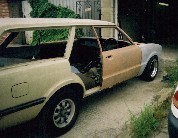 ---